DUO Herfst Festival !!

🥳

🍁

🍄

🍂

🥳
In de herfst zetten we onze nieuwe minerale huidverzorgingslijn in het zonnetje.
Kom gezellig samen met je moeder, vriendin of zus kennis maken met onze minerale huidverzorgingslijn en geniet samen van een heerlijk warme behandeling tijdens deze koude herfstdagen!
Nu €10 korting op de Duo Minerale Luxe Gezichtsbehandeling.
Van € 49,- voor € 39,- per persoon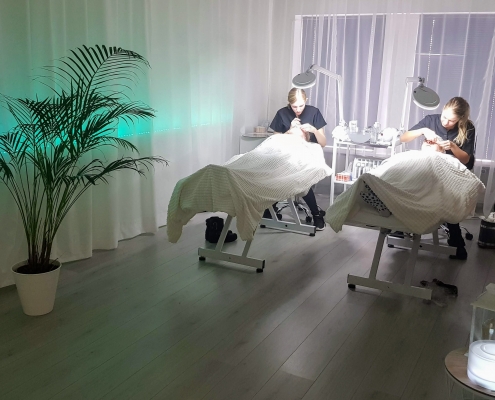 De Minerale Luxe Gezichtsbehandeling bestaat uit:
Huidanalyse
Reiniging
Peeling
Onzuiverheden verwijderen
Epileren
Hyaluron Serum
Gezicht/Decolleté/Nek Massage
Masker
Oogcrème
Afsluitende dag of nachtverzorging
Plus gratis presentje op minerale basis op=op
Duur: 60 Minuten
Prijs: €39,- p.p.
Dus boek snel en kom samen genieten!