Shine-E LASH LIFT Cursus
Inclusief Shine-E dolly lashes lifting pakket twv €190. Goed voor 10-30 behandelingen.
Dit unieke wimper lifting behandeling houdt je wimpers tot 8-12 weken gekruld! Anders dan de potjes lifting producten gebruiken wij aluminium zakjes. De samenstelling is veel geconcentreerder en het krulresultaat van de wimpers blijven langer en mooier gekruld! Het is een kortdurende behandeling met verschillende inwerktijden per handeling (afhankelijk van de soort wimper) om de natuurlijke wimpers te krullen zonder gebruik van wimperextensions of mascara.
Voor salons die alleen wimperextensions plaatsen is wimper lifting een zeer geschikte aanvulling op het aanbod. Klanten die tijdelijk een wimperextensions pauze willen inlassen, allergisch zijn voor de lijm of geen wimperextensions meer willen of kunnen dragen, maar wel een voller effect wensen dan alleen mascara, kun je nu een alternatief bieden!
Lash lifting is voor klanten die geen wimperextensions dragen een zeer geliefde behandeling, daar deze weinig onderhoud nodig heeft en maximale inwerktijd heeft van max15 tot 30 minuten (afhankelijke van de type wimpers). Tevens heeft de behandeling een lang draag plezier.
Je hoeft géén ervaring in het plaatsen van wimperextensions te hebben om deze behandeling te kunnen leren.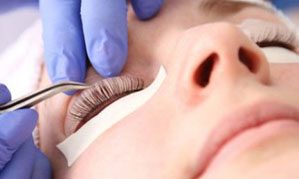 Cursustarief
Dat is €290,- excl. btw (€350,90 inclusief btw). Mogelijk om in twee delen te betalen.
Dit bedrag is inclusief het Shine-E Lash Lift pakket, goed voor 10-30 behandelingen. De Shine-E Lash Lift producten bevatten géén parabenen, formadelhyde, latex en is kleurstof vrij. Ideaal voor mensen met overgevoelige ogen.
Hoe lang duurt de cursus
De cursus duurt ongeveer 3.5 uur.
Inhoud cursus
Theorie
Uitleg Shine-E producten
Oefenen op model
Lifting, verven en keratine
Certificaat
| | |
| --- | --- |
| Excl. BTW: | € 290,00 |
| Incl. BTW: | € 350,90 |